Modern Warfare Demo
Call of Duty 4 is a popular war game played as a first person shooter. Download Call of Duty 4 now and discover all the new missions in the Middle East


All the action moves to the Middle East.
Antony Peel
One of the most important action game franchises is
Call of Duty
, that
offers first person action
by putting us in the place of a soldier that has to fight along side many others, through different campaigns, that will test not only our ability, but also our intelligence.
Call of Duty 4
, also known as
Modern Warfare
, will transport us to a fictitious modern day
conflict between various countries in the Middle East
, and we will have to play the role of an American marine and that of a member of the British S.A.S. in the different missions of the campaign mode, in which we will have to carry out all
kinds of assault, infiltration and hostage release missions
.
The game has exceptional graphics, awesome playability and a soundtrack that is really worthy of this great game.
If you already knew this saga and want to find out what new things have been implemented, download the demo of
Call of Duty 4
Modern Warfare
.
Requirements and additional information:
The demo allows you to play The Bog mission from the campaign mode.
Images Call of Duty 4 Modern Warfare Demo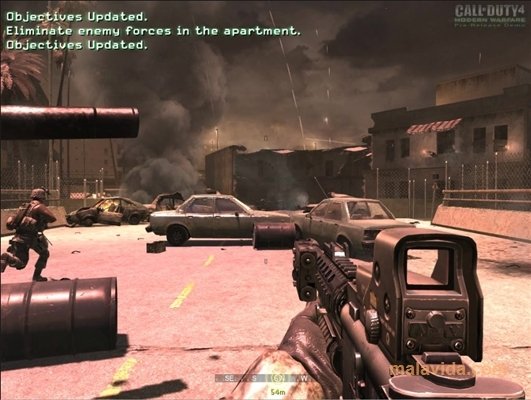 Progress log for Call of Duty's multiplayer modes

New iOS instalment of one of the best FPS